Wincubic.com, Inc. (Aloha Street Magazine & Aloha-Street.com) Testimonial <!MUST_VIEW_SOURCE_FOR_WWW_coupon>
<!SOCIAL_START> <!SOCIAL_END>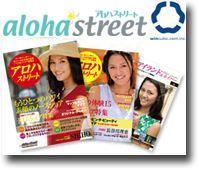 Name: Hajime "Jim" Ueno - President

Company: Wincubic.com, Inc. (Aloha Street Magazine & Aloha-Street.com) View company bio on right menu>>

Date: 1/28/2011

Product/Service: MBC Contact Manager with Custom Modules View Solution Details

As a small business, we need to allocate our time and resources wisely. Prior to consulting MBC, we were doing all our contracts, sales reports, production charts etc. manually using excel, which was very time consuming. We also used Salesforce, a contact management database system. Needless to say, we were not utilizing our time wisely and needed to find an innovative way to improve our work efficiency.

We found our solution with MBC. Ernest was able to design a highly complex and sophisticated database to support the many facets of our business -- from contracts, invoices and sales reports to job order sheets, mailing list and labels. The power to combine our contact manager system with our sales activity was an advantageous leap forward. Having everything compiled into one workable database made life so much easier.

As our industry is constantly changing, we need to change with the times also. Working with MBC we are able to customize the database to meet future needs and demands. This flexibility is the most important factor for us because the ability to customize means the database will not go obsolete, but will always sustain our business.

Not to mention, Ernest is very knowledgeable, reliable, supportive and easy to work with.

Thank you Ernest!



<!#994MultiTitleStart>RELATED LINKS<!#994MultiTitleEnd>

<!#994MultiTableStart>
MBC Contact Manager Database
The MBC Contact Manager Database (MBC CMDB) is by far our most popular selling cross-platform (Mac and Windows) FileMaker® Pro database solution. cross-platform This database solution has been a proven winner for hundreds of clients for the last 10 years! More...

---

Custom Database Development
MBC can assist the streamlining of existing databases as well as develop complex relational database systems to manage your business. More...

---

Database Testimonials
See what "real" customers have to say about MBC Database Solutions. More...

---

Website & Database Portfolio
We have an extensive Website & Database portfolio covering a variety of industries along with recent testimonial. More...

---
<!#994MultiTableEnd>

ref no:9438

Back | Home>> Directory >>Database Testimonials





A custom database to manage your operations and marketing can make you a lot of money because it can be tailored to your exact needs and evolve as your company changes.

Call Ernest at MBC today to see what he can do for you! 808-739-9797.

<!#998MultiTitleStart>RELATED LINKS<!#998MultiTitleEnd>

<!#998MultiTableStart>

About Aloha Street Magazine & Aloha-Street.Com


Aloha Street Magazine is one of the largest print publications in the Waikiki area and also has a very popular online website, Aloha-Street.Com.

Aloha Street Magazine
bi-monthly Magazine (issues every 2 months - March, May, July, September, November, January)
Circulation: 80,000/issue (480,000/year)
Distribution: Over 100 locations on Oahu including street racks, hotels, shopping centers, trolley, etc.
Subscribers in Japan: 3,000+
Diverse original articles
Maps, coupons, editorial specials, drive maps, area guides, shopping & restaurant guides, activities, entertainment, event calendar, local information, etc.
Aloha-Street.Com
Updated daily
4,100,000 page views per month (as of February, 2009)
Attracting the most traffic among the Japanese websites for Hawaii
5,000 shop & restaurant entries
"Kuchikomi (word-of-mouth)" of repeat visitors
Aloha Street Club Members: 78,000
Newsletter Subscribers: 40,000
---

Custom Database Development
MBC can assist the streamlining of existing databases as well as develop complex relational database systems to manage your business.
---
<!#998MultiTableEnd>