<!HEADER START>
<!TITLE START>

ALAMOANAHI.COM - MBC / Ernest Abrams Free Hawaii Neighborhood / Community Websites

<!TITLE END> <!SOCIAL SECTION START>
<!HEADER END> <!#43START>
About Macbusiness Consulting / Ernest Abrams Community Websites
My family-friendly FREE Hawaii community websites (see links below) that have been around for over 9 years. I used these websites as a way to give back to Hawaii and practice my passion/craft. My community websites reach tens of thousands of visitors every month.
808ALAMOANAHAWAII.COM HIGHLIGHTS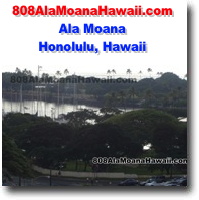 New Website
3000+ webpages
2800+ businesses
100+ featured categories
Demographics:

808AlaMoanaHawaii.com

attracts individuals who want to know more about the latest restaurants, activities and events worth checking out in Ala Moana - Honolulu, Hawaii. Many are local residents who like and desire to work, play and even live in Ala Moana

Also mainland and international visitors who enjoy visiting and shopping in Ala Moana

Hawaii and will find out more about the newest Ala Moana restaurants, shops and activities worth checking out while on vacation.

808AlaMoanaHawaii.com

has just been launched (January 2016) and connections with the community are growing fast. We work with hundreds of reputable companies that are listed on our popular pages on our community websites.
Here is a detailed demographic profile of the 96814 zip code.
Below/attached is a pdf of KaimukiHawaii.com Website Stats - Showing 15,000-2000 "unique" visitors a month and averaging 1000 visits a day from Jan 2015-June 2015.
View Ernest Abrams/MacBusiness Consulting Testimonials
Learn more about me...my integrity and passion
https://www.macbusiness.com/d/c/testimonials.html
Other MBC/Ernest Abrams Community website we can consider to promote to:
KAIMUKIHAWAII.COM HIGHLIGHTS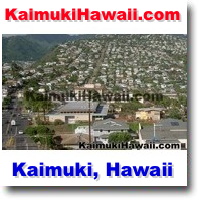 We have 14,000-20,000 unique visitors a month (see attached pdf of June 2015 Statistics)

We have

1000-1600 visits a day
1100+ Facebook Followers - 900+ Twitter Followers
Thousands on the monthly newsletter email list
Ranked # 1 on many organic searches related to Kaimuki
Demographics: Most of our visitors are people who are home owners with a middle class to upper class income.

KaimukiHawaii.com

has been online for over 7 years and is well-respected in the local community. We work with hundreds of reputable companies that are listed in our popular pages:
WAIKIKIGETDOWN.COM HIGHLIGHTS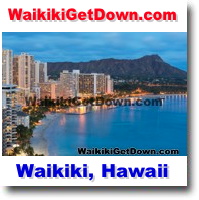 3,500+ Facebook Followers (

Visit Facebook Page

)
900+ Twitter Followers (

Visit Twitter Page

)
17,000+ On Email List
300-500 Birthday Emails sent out monthly
467 on Text Message Alert List
3000+ webpages
Demographics:

WaikikiGetDown.com

attracts individuals who want to know more about the latest restaurants, activities and events worth checking out in Waikiki. Many are local residents who like and desire to work, play and even live in Waikiki. We also attract mainland and international visitors who enjoy visiting and shopping in Waikiki, Hawaii and would also like to find out more about the newest Waikiki restaurants, shops and activities worth checking out while on vacation.

WaikikiGetDown.com

is becoming well connected with the community and growing fast. We work with hundreds of reputable companies that are listed on our popular pages.
Here is a detailed demographic profile of the 96815 zip code.
KEY LINKS:

Home Page

,

Calendar

,

News

,

New Listings

,

Photo Gallery

,

Facebook

,

Twitter
FIRSTFRIDAYHAWAII.COM HIGHLIGHTS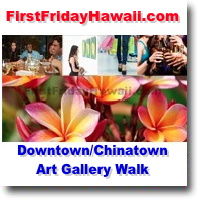 5000-8000 people attend First Friday Art Walk each month

FirstFridayHawaii.com

is the most comprehensive online resource for the First Friday Art Walk. Serving the community for over 9 years.
We average about 5000-7000 unique visitors a month
Thousands on the monthly newsletter email list
We get about 200-300 visits to our website per day, and about 3000-4000 visits the week of First Friday, you have the opportunity reach a lot of new customers.
2000+ Facebook Followers - 1500+ Twitter Followers
Ranked # 1 on many organic searches related to First Friday
Demographics: First Friday attracts single, artistic, trendy, cool, hip and sociable individuals, who are always in the know about the latest trends in fashion, music, food, business and technology.

FirstFridayHawaii.com

has been online for 9 years and is well-respected/connected in the local community. We work with hundreds of reputable companies that are listed on our popular pages:
KEY LINKS:

Home Page

,

Calendar

,

News

,

New Listings

,

Photo Gallery

,

Facebook

,

Twitter
KAKAAKOHAWAII.COM HIGHLIGHTS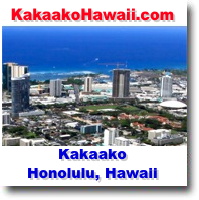 2500+ webpages
60+ maps and guides
1500+ businesses
100+ featured categories
Demographics:

KakaakoHawaii.com

attracts individuals who want to know more about the latest restaurants, activities and events worth checking out in Kakaako - Honolulu, Hawaii. Many are local residents who like and desire to work, play and even live in Kakaako. Also mainland and international visitors who enjoy visiting and shopping in Kakaako, Hawaii and will find out more about the newest Kakaako restaurants, shops and activities worth checking out while on vacation.

KakaakoHawaii.com

community connections are growing fast. We work with hundreds of reputable companies that are listed on our popular pages on our community websites.
Here is a detailed demographic profile of the 96814 zip code.
KEY LINKS:

Home Page

,

Feature Pages

,

Maps & Guides

,

Calendar

,

News

,

New Listings

,

Facebook

,

Twitter
<!#43END>
ref no:28125
<!#999SPACERStart>
<!#999SPACEREnd>
<!#999SPACERStart>
<!#999SPACEREnd>
Please send questions about this website to
webmaster