MacBusiness Consulting
News Item

MBC Integrates Automated FaceBook and Twitter Posting Into Its Website Management Tools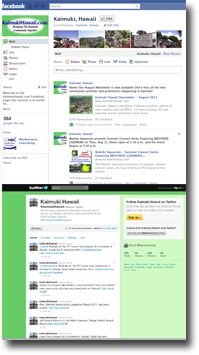 MBC is proud to announce the successful implementation of our automated
Facebook
and
Twitter
posting technology in the family of
MBC Website Tools
(
MBC Directory Maker
,
Home Page Manager
, and
MBC NewsMaker
,
MBC Calendar Maker
).
This custom technology programmed and designed by MBC President, Ernest Abrams, allows for the automation of the following:
Monitor, post and track client's website Facebook and Twitter accounts directly in our custom database systems.

Streamline process of getting content used on client's website integrated into their social media pages.

High level of synergy with client's website content/functions and social media posting.

Perform client website social media maintenance/reporting efficiently and cost effectively.
MBC can now manage, edit, process, track, and upload hundreds of social media accounts and post in a fraction of the time it would normally take. The bottom line...
we can do it fast and keep our client's website maintenance cost low
. We have accomplish this with a unique and proprietary database and work flow technology.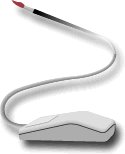 WHY IS THIS IMPORTANT
Social media posting and management can be extremely time consuming and significantly increase the cost of website maintenance. We automated the process so we can keep our
Web site design and maintenance costs for our client's very low
.
"Now that MBC has the proper technological foundation to automate, which have made our client's Web site "extremely" functional and rich with content, we are now investing the time and energy automating so that our client's website social media solutions become successful as well. It's and evolution not a one-time event" says Ernest Abrams.
Many website projects fail because the maintenance costs or required resources don't justify the financial investment and stop being maintained. We are able to still apply our high level of advice, expertise and analysis to maintain your site yet keep the maintenance costs low. We constantly strive to ensure our clients get "return on investment". We achieve this by optimizing our clients revenue and minimizing costs.
MacBusiness Consulting (MBC) is a full-service business development and consulting company specializing in database and Web site solutions. We have been servicing clients since 1986 and have been operating in Hawaii since 1993. For inquiries, please call Ernest at 808-739-9797.
<!#996MultiTitleStart>
MBC WEBSITE COST CUTTING TOOLS
<!#996MultiTitleEnd>
<!#996MultiTableStart>
<!#996MultiTableEnd>
<!#999SPACERStart>
<!#999SPACEREnd>
<!#999SPACERStart>
<!#999SPACEREnd>
Please send questions about this website to
webmaster