Database, Website and Internet Advertising Resource - Honolulu- Hawaii 808-739-9797
Database, Website, Advertising Testimonials

SERVING CLIENTS/BUSINESSES IN HAWAII FOR OVER 20 YEARS!
- MacBusiness Consulting has hundreds of happy clients that come from our website solutions, database solutions, advertising and community services.
INTEGRITY - TRUST - RELIABILITY
is the clear message that comes from our testimonials. - See what people are saying about MBC:
FEATURED/RECENT TESTIMONIALS
2014 Small Business Person of the Year by Hawaii Business Magazine - Dave Erdman

Date:
5/16/2014
Name:
Dave Erdman
Company:
PacRim Marketing Group, Inc / PRTech LLC
Title:
President/CEO
Awards & Recognitions:
2014 Small Business Person of the Year by Hawaii Business Magazine
2016 #1 Public Relation Agency By Pacific Business News "The List"
Service / Products:
Database & Website Solutions
Comments:
<!#43START>
Our company would never have gotten to this stage without MacBusiness Consulting (MBC) / Ernest Abrams' incredible support and vision for our internal/external communications.
MBC's FileMaker Pro database solutions helped to build our business and contacts. The FileMaker Pro Ad program and proprietary PR platform helped us to grow our PR and Communications business.
I think we were one of the first small business websites out there that was active and updated all the time. Your email blasts at New Years will be remembered for a long long time--clients still remember them (and so do I responding to all of them), and the PacRim monthly Japan update newsletter--wow, how we utilized your tools to build our business for the first 15 or so years!
Thank you for your support and for enabling us to have this recognition. You are a very very important part of our company, history, and success.
MAHALO!!
With much aloha,
DAVE
Dave Erdman | President & CEO
PacRim Marketing Group, Inc. & PRTech, LLC.
---
---


Dianne Pereira / Midas Hawaii
Title:
Owner - Advertising Director
Product/Service:
MBC Website Solution
Web Site:
www.midashawaii.com
MacBusiness Consulting (MBC) presented us with a cost-effective website solution. In just a couple of months,
the results are more than what we expected
!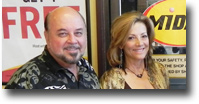 We have received a flurry of exciting transactions like increased service appointments, PayPal orders on our online offers, customer surveys and even job inquiries.
MBC is proactive and reliable and is able to anticipate our needs.
They are always available and we can call them anytime to discuss our ideas. This has resulted in constant improvements and new features that you are seeing on our website - from car tips to various signup forms, newsletters and surveys that they have created to help us reach out to our customers.
We are very happy with the results
and look forward to the exciting innovations that we and MBC can come up with in the future! If you are looking for a cost-effective, reliable and innovative website, MBC is your solution!
Web Site:
www.midashawaii.com
---

The Mountain Apple Company
Name
: Leah Bernstein
Title
: President
Client Since
: 1997
Product/Service
: MBC CMDB & Music Tracking Management System
MBC's Contact Manager has remodeled the way I manage people in the office and our thousands of contacts. It has become an invaluable tool and we now wonder how we lived without its diverse capabilities. It has also significantly reduced daily stress as we can now note our follow-up commitments by priority, date and the Contact Manager gives all other information/tools necessary to make follow-up easy... MBC's Contact Manager and Mac support services can be one of the most useful investments in your business and/or career.
---
Date:
3/22/2015
Name:
Mark N. Brown
Title:
Hawaii Artist and Instructor
Service / Products:
Database & Website Solutions
Website:
www.marknbrownfineart.com
Comments: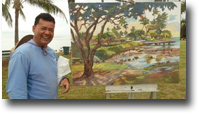 <!#43START>
Less than a year since the launch of my new website, Ernest's hard work, dedication and MBC Website Solution has made a BIG difference in my business and allows me to focus on what I do best…PAINT!
It is a real pleasure to see the technology, website features and search engine optimization (SEO) that he designs and maintains generate new sales opportunities through online art transactions, custom orders, workshop sign-up forms on a regular basis.
Ernest is constantly and proactively working to maintain my website so that I can focus on being an artist without worrying about how my website is performing.
He also promotes my community service projects and keeps everyone updated with what I've been doing and painting through newsletters, news and social media (Facebook and Twitter). The website has significantly improved my branding, reputation and generating high web traffic which has helped expose me and my art to a wider audience.
The client/webmaster relationship can be delicate…Ernest has clearly demonstrated I can trust him to keep my best interest in mind.
Thank you Ernest for always being available to answer my questions and listen to my ideas and even helping me strategize on how to develop an even more successful website. I believe that the MBC Website Solution is one of the best investments I have made in years and is paying off big time.
MAHALO!!
Mark N. Brown
Many MBC clients will vouch that when you purchase MBC services and solutions, you are purchasing a "commitment to your success". We do what it takes to make our clients' solutions successful. That's why our client retention rate is very high.
Community Service
Macbusiness Consulting/Ernest Abrams really believes in giving back to his community. For over 7 years he has develop and maintain 2 community websites (
www.KaimukiHawaii.com
and
www.FirstFridayHawaii.com
) for FREE that has become a great resources for the Hawaii community.
<!#997MultiTitleStart>
COMMUNITY SERVICE WEBSITE TESTIMONIALS
<!#997MultiTitleEnd> <!#997MultiTableStart>
<!#997MultiTableEnd>
<!#994MultiTableStart>
ref no:4500
Featured Product/Service
<!PDF LINK>
<!998Template_start>
<!998Template_end>
---
Please send questions about this website to